3D Printing & Prototyping Services
Integrity • Quality • Trust
3D Printing & Prototyping
Prototyping is an essential step of the production process. Whether printing crucial pieces to an existing machine, examining a prototype for a brand-new product or modification of an existing product or something else, Jacobson Engineering Services has the experience and tools to get your project done right.
From consultation to product creation, JES works with you every step of the way to get an end result you'll be proud of.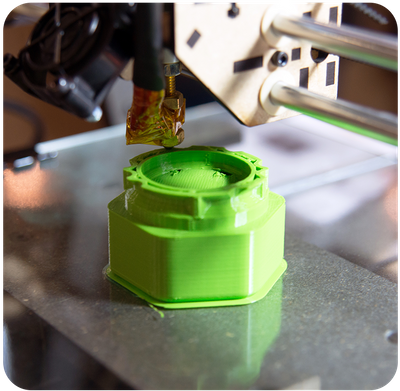 State-of-the-art 3D printing process:
CAD Design

Pick from industry-leading professional printing techniques

Fused Deposition Melting & Low Force Stereolithography for 3D printing with resins and plastics (print volume: 12 x 12 x 12 in or smaller)

Electron Beam Melting & Direct Metal Laser Melting for metal 3D printing & stress relief (through partner)

Print

Post-Processing
Summary
JES has invested in the means to use a variety of printing techniques and materials allowing for the ability to visualize prototypes. While these services can work well for those who wish for a prototype of a product before entering full production, JES can also serve those who need one-off highly specialized parts made from scratch from various different 3D printer-friendly resins, plastics and metals.